Adam Simmons – International Transport Consultant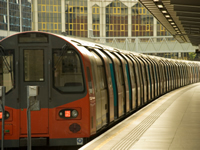 Adam Simmons & Associates Ltd (AS&A) is an international transport consultancy which was founded in 2003 in response to a gap in the market for transport consultancy services. Traditionally, quantitative consultancy work in the transport sector has mainly been the preserve of engineering-based consultancies. By contrast, qualitative and financial analysis has been offered by management and strategy consultancies.
AS&A bridges this divide by examining the quantitative impacts of issues such as marketing decisions and the effect on the bottom line of improving customer satisfaction.
AS&A focuses on five areas:
Business Modelling
Economic & Financial Analysis
Forecasting
Marketing
Statistical Analysis
For details of AS&A's work in these areas, please explore them using the menu above.
The principal of AS&A, Adam Simmons, holds degrees in economics and statistics, transport management and an MBA from Warwick University. He is an Associate Fellow at Warwick and also tutors on the Distance Learning MBA programme. His areas of expertise at Warwick are in Modelling and Analysis for Management, International Business and Economics. He also tutors on two programmes of the Institute of Railway Operators.
Adam has worked extensively throughout the world. AS&A assignments have been undertaken in countries such as Brunei, Malawi, Mauritania, St Vincent and Grenadines as well as in Europe (UK and Germany).
Please see cv-eu-2016 for more details of his experience in this field.
Associates are hired on a project-by-project basis from teams of independent business experts, depending on the skills required for each project.