As far as British tourists are concerned, the Canary Islands in general and Lanzarote in particular may be considered a success story!
Here, we look at passenger volumes between the UK and resort airports. Therefore, places such as Madrid, Barcelona, Lisbon, Athens and Istanbul are excluded from these numbers; we only include "resort" airports, which will have minimal business traffic and also much less city break tourists than cities.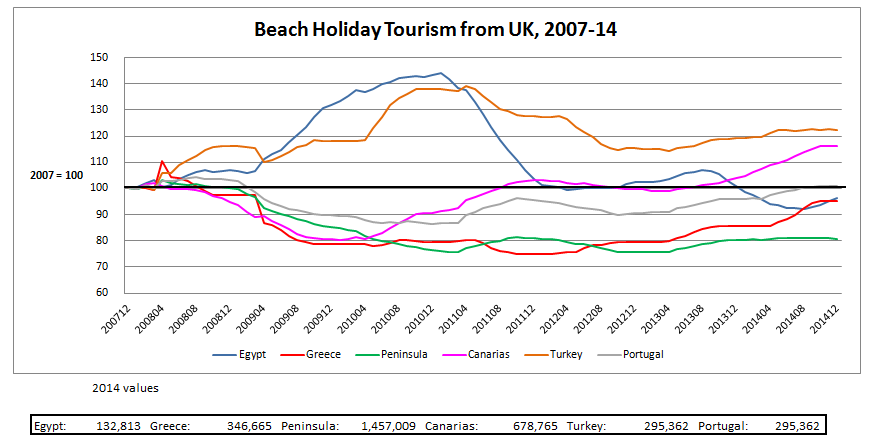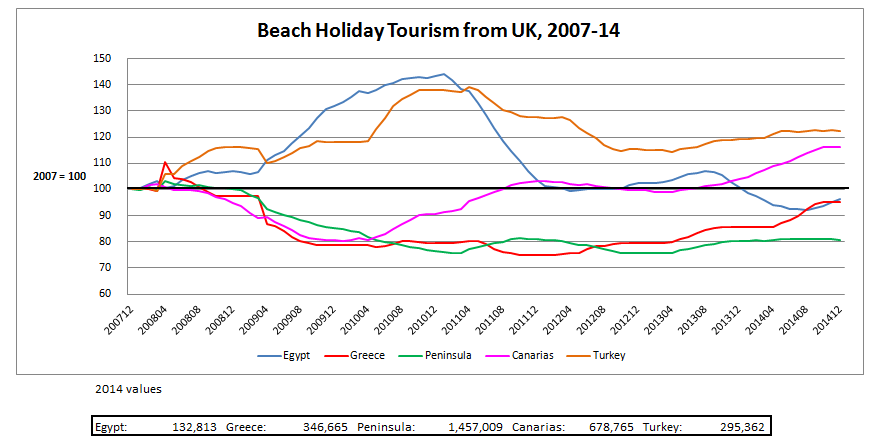 Source: CAA Aviation Statistics
We can see from the first chart that the Canary Islands are the second largest destination for British holiday makers. Others, such as Malta, Cyprus and the Caribbean have around 100,000 passengers per month, whilst Tunisia has collapsed since 2007 to less than 20% of its old volume. Not only is the Archipelago a large market but it has shown the second highest growth since 2007, just below Turkey.
If we look at the specific islands,  Lanzarote has had the highest growth in the seven year period for British tourists. Since November 2014, though, growth in the British market has stalled but has continued growing on the other islands. By contrast, Gran Canaria had a rather deeper recession as far as UK tourists were concerned and has yet to recover.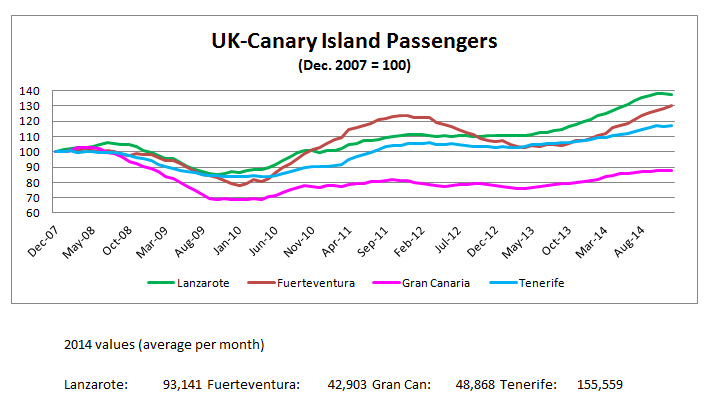 Source: AENA/ISTAC Aviation Data