Whilst a set of fully developed accounts is critical for a business, it is also useful to have tools which show the future impact of, say variation in passenger demand and cost structures over several years. These models, with built in sensitivity analysis, provide top management with rapid responses to scenarios such as queries on future fuel costs and the impact of new competitors entering the market.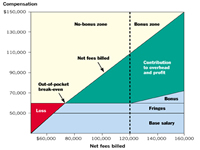 As a result of privatisation and liberalisation policies around the world, being able to understand how economic factors can influence demand and profitability has become ever more important for both governments and also transport companies. The case study below gives an example of how the impact of the economic environment can be developed so that both internal and external changes to a company's circumstances can be seen relatively easily.
Previous efforts at examining road transport costs had resulted in a paper report. As a result of a complete liberalisation of road transport in Mauritania at the end of 2005 and also to improve the usefulness of the study to the client, AS&A Ltd developed a spreadsheet model whose key components could be amended by the client to reflect changes to input variables.
In Cameroon (2010), ASA developed an econometric model for the proposed Transit Terminal (BLT) in the port of Douala, to be used by road vehicles carrying transit traffic to and from countries in Cameroon's hinterland. This comprehensive model was used to forecast demand for the BLT, taking into account economic factors influencing trade levels, competition from other corridors, the extent of regional trade and modal splits along the Cameroon corridor. Four separate sub-models were developed to take account of different factors influencing imports and exports in the two key beneficiary countries (Chad and Central African Republic).